Reasons Why Investing in a Home Is a Wise Choice
Posted by Brian Burds on Thursday, March 23, 2023 at 11:53:19 PM
By Brian Burds / March 23, 2023
Comment
In the Interest of Pricing
Buyers Moving Up from Their First Home
You want assurance that your decision to buy a home is a good one. And for many, that means considering how future home price projections may affect their financial plans.
Home prices haven't dropped dramatically so far this year. But as the year progresses, the value of some markets may rise while others fall. That's why it's useful to maintain a perspective focused on the future. In the years following, experts expect price growth to slow down to a more sustainable rate.
Rising Home Prices in the Future
Pulsenomics polled over a hundred economists, investment strategists, and housing market analysts for their most recent quarterly Home Price Expectation Survey (HPES). Their forecast for home prices over the next five years is laid out in the report. As the graph below shows, these experts expect home price appreciation to return to more normal levels by 2027 after a mild depreciation this year.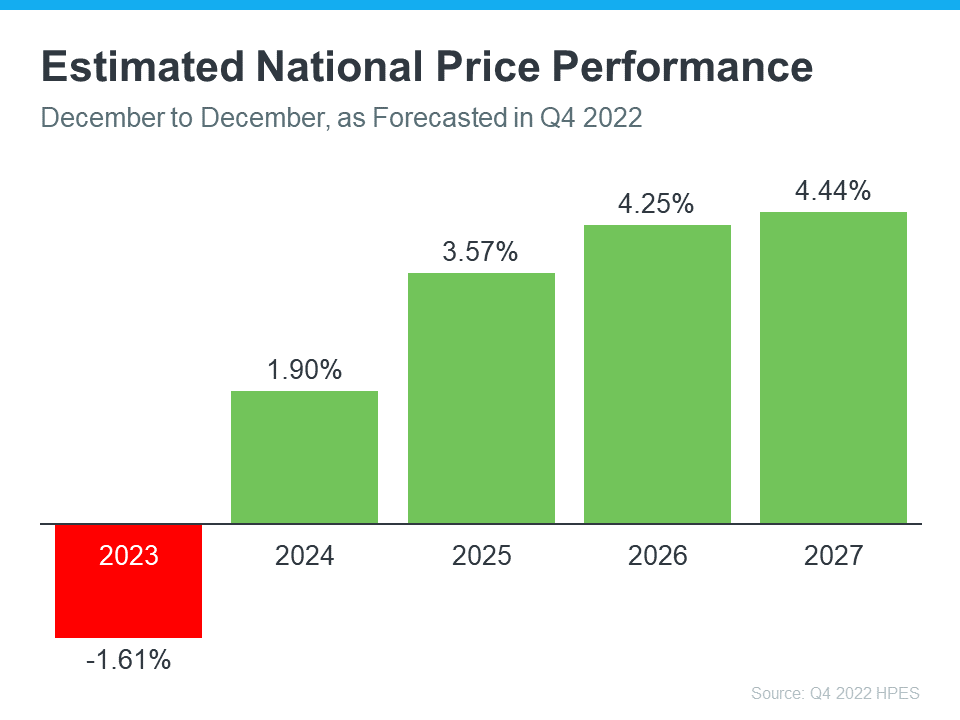 One key point to remember is that while some markets will see price increases and others will see price decreases, experts are not predicting a nationwide crash in the housing market. And when they extend their horizons, they see that prices will rise steadily over time. That's why, in the long run, homeownership always comes out on top.
To what extent does this affect you?
The value of the home you own increases over time due to price appreciation, which adds to your personal wealth. Using the above-mentioned survey's expert price appreciation projections, the following is a graph depicting how the value of a typical home might change over the next few years: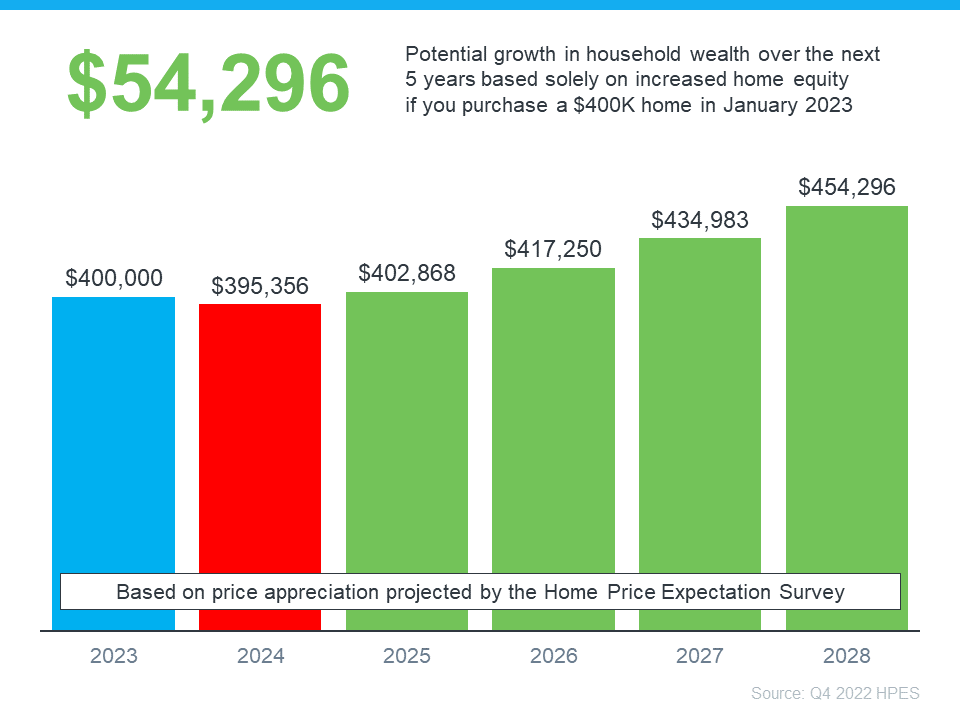 If you bought a $400,000 home at the start of this year and used the HPES's projections, you could add more than $54,000 to your net worth by the end of the fifth year. Buying a home is a great long-term investment because of the equity it can help you build.
In conclusion
Although home prices could fall slightly this year, analysts predict that they will rise over the next five years. Home prices (and your own wealth) are predicted to rise over the next few years, making now an excellent time to buy a house. Let's get in touch and get the home-buying process started right away.