Affordable Condo Living: A Great Alternative to Single-Family Homes
Posted by Brian Burds on Friday, March 24, 2023 at 2:54:07 PM
By Brian Burds / March 24, 2023
Comment
Are you having a hard time locating a suitable dwelling that you can afford? If so, you should know that condos (condominiums) are an option worth considering. If you believe Bankrate:
"A condo can be a more affordable entry point to homeownership than a single-family home. And as a homeowner, you'll build equity over time and have access to tax benefits that a renter wouldn't."
If you want to buy a house this spring but are flexible about space requirements, expanding your search to include other housing types like condominiums may help. Because of their smaller size, condos are often more affordable than single-family homes (see graph below).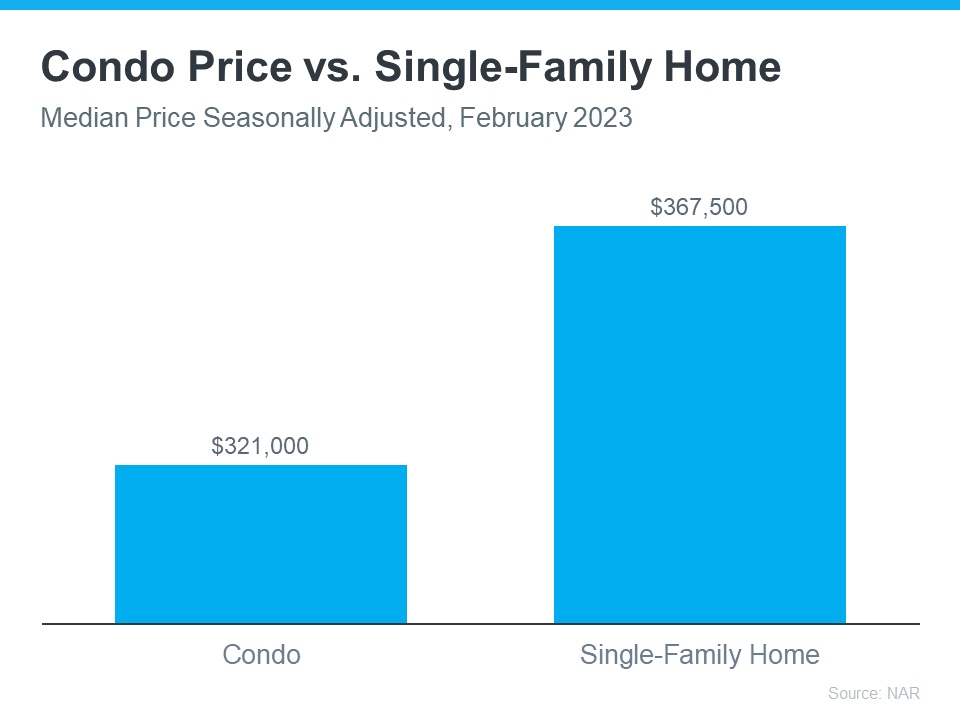 There are many advantages to condo living, not the least of which is the fact that you may have more housing options within your price range. They usually need less regular maintenance, which means you'll have more spare time to do the things you love. As an added bonus, many condos are located in or near city centers, making them convenient for both work and play.
Keep in mind that you can eventually move on from your first home. The first step toward financial security is securing a mortgage so you can begin accumulating home equity. The equity you build up can be used to finance a subsequent purchase if your circumstances change.
Condominium ownership and residency can be viewed as a personal decision. And if that sounds good to you, they might be the source of variety you're missing in the modern economy.
In conclusion
Condominiums should be considered as a viable housing option. If you are interested in learning more about your local possibilities, please contact me right away.